Here's what it looks like. Every minute, YouTube users upload hundreds of hours of new videos, and Instagram users share over 10,000 new photos.
Don't even ask about Twitter users. They send over 100,000 tweets. Finally, Facebook users share over 1,000,000 pieces of content. It's a game of numbers.
But not you! Oh nooo, you're different. Holy Smokes, you're totally different! You decided – now please hold on, cause here comes the best part – you decided to click the bomb in the footer?
But hey, the universe works in mysterious ways.
Being the "curious" type, maybe destiny has brought you here to discover exactly what you've been searching for all along…
In this exact time and space, the instant you click the BOOM button below you'll be taken directly to the perfect niche, strategy, or an inspirational insight that blasts you off to huge success! (probably)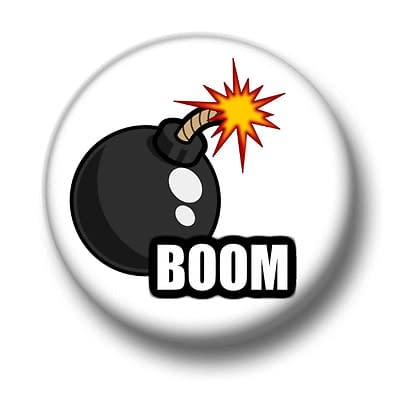 PS: Please travel back in time and space to leave a comment below if you discover something that helps get you started, or grows your business.
PPS: Okay, best out of 3. But then that's it! Choose one and take action on it today.
Can't decide between two?
Allow our robots to decide for you. When this page loads, our ai robots below flip either a Heads OR Tails.
Whatever you can't decide between, choose heads for one, tails for the other. Then refresh this page once. (The robots have a 50/50 average strike rate, exactly like flipping a coin)
So now you should have chosen a niche, a new marketing strategy, or be inspired to get started on a new project.
You've been shown posts delivered instantly from the cloud. Two ai robots running complex cryptographically secure pseudorandom number generator algorithms to hone in on the final result.
But most of all, with the help from the universe, and your gut feeling that drew you to click the bomb in the footer. I mean, nobody even scrolls down there?